Pianoles
The piano ain't got no wrong notes ...
Kom langs en ervaar de magie van de piano
Onze Pianodocent Jacco Lamfers start Juli 2018 met de lessen. DEZE LESSEN ZIJN TIJDELIJK OP DE WACHTLIJST
Hier een kort overzicht van Jacco zijn Ervaring:
Mensen helpen om hun creatieve potentieel te ontwikkelen blijft een boeiende en vreugdevolle uitdaging voor mij. Ik wil graag mijn twintig  jaar ervaring inzetten voor jouw les!
Ik ben een veelzijdig musicus en pianist: docent piano, docent muziektheorie, begeleider/repetitor en coach voor zangers en instrumentalisten, componist, arrangeur, improvisator, organist, programmeur, organisator van concerten.
Ik studeerde aan de conservatoria van Den Haag en Rotterdam. Sinds 2013 woonde ik en mijn gezin in Schotland en gaf les op het Royal  Conservatoire of Scotland in Glasgow. In de zomer van 2018 zijn we weer terug verhuisd naar Nederland (Vlissingen).
Graag tot gauw,
Jacco
Born in the Netherlands, Jacco studied at the Royal Conservatory in the Hague and the Rotterdam Conservatory. He studied composition with Louis Andriessen and piano with Michael Davidson. After graduation he studied Song Accompaniment and received lessons from Roger Vignoles in London, Sebastian Benda in Switzerland and Gian Carlo Menotti in Scotland. He won the Prize for Accompanists at a Song Competition in the Amsterdam Concertgebouw.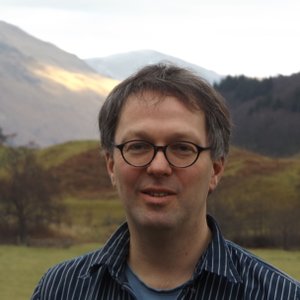 The main focus of his work has been accompanying singers and teaching. He worked with many singers, recorded CD's, performed throughout Europe and South Africa and on radio and television. In 2013 Jacco and his family moved to Highland Perthshire in Scotland. Since that time he has been working at RCS. He also organises concerts locally. As a long time meditation practitioner, he is very interested in combining meditation and music practise as a basis for optimal and integrated learning.
Music Education
1988-1991 Royal Conservatory The Hague, The Netherlands:
Composition with Louis Andriessen. Piano with Albert Brussee and Geoffrey Madge. Masterclasses with John Cage en George Crumb.
1991-1997 Rotterdam Conservatory, The Netherlands:
Piano with Michael Davidson. Masterclasses with Malcolm Bilson, Carolyn Watkinson. Chamber Music with Henk Guittart, violist of the Schoenberg String Quartet.
1995-2000 Song Accompaniment with Kelvin Grout and Roger Vignoles in London. Summercourses with Edith Fischer and Sebastian Benda in Switzerland. Coaching by Gian Carlo Menotti in Scotland.
Meditation Training
2003­-2013 ­Training and study at Kanzeon Zen Centre The Hague and Zen River Temple.
­Workshop 'Feeding Your Demons' by Tsultrim Allione in Amsterdam.
­­Mindfulness Training (MBSR) in The Hague.
2013­-2017 Training at Dharma Ocean in London and Scotland.
­Course Mindfulness and Music at the Royal Conservatoire of Scotland, Glasgow
Gratis proefles
Eerste kennismaking met je instrument en de leraar

Je kan zelfs op één van onze instrumenten spelen om te proberen

Verdere uitleg over de lessen, opzetten van een persoonlijk lesplan

Voldoende ruimte voor al uw vragen
Privéles standaard
10% korting voor een jaar les
na de proefles

10% korting voor een jaar les

leerlingen boven de 21 jaar betalen het hoge btw tarief, dus 25,40 in totaal